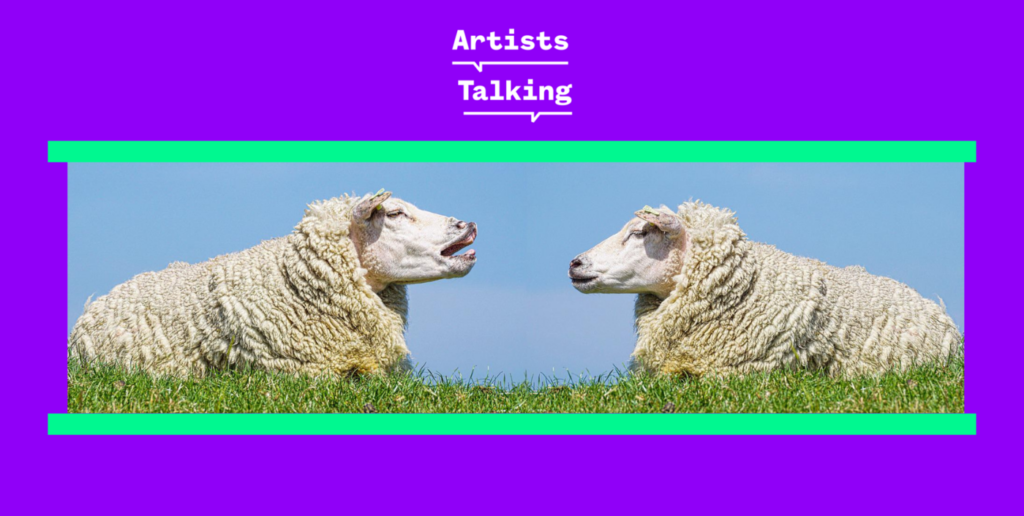 With Artists Talking, we hope to build an open, intercultural space where Finnish and non-Finnish artists and audiences have an opportunity to reflect on their work and artistic lives in public. The talks will allow artists and audiences to meet, learn from one another, and deepen mutual contact. In a more profound sense, the idea is to create fruitful spontaneous encounters through artistic diversity.
- Alexander Komlosi, Artistic Director & Host


In this blog, you'll find the most recent updates about the Artists Talking project, including:
Teasers for each event.
Focused bios of our team – artists, host, and staff.
Pho­tos and high­lights of past events.
Links to pod­cast episodes of each event.
Oth­er stim­u­lat­ing information.
For detailed info about the project, including program, participants, schedule, and how to make reservations, please check out the Artists Talking page here.
Special thanks to the Swedish Cultural Foundation in Finland and the Arts Council Finland (Taike), as well as support from Culture Current, its members and supporting members. And thanks to Yö Ry our partner on this project.
ALSO CHECK OUT "HISTORIC" BLOG POSTS FROM OUR OPENINGS PROJECT BELOW